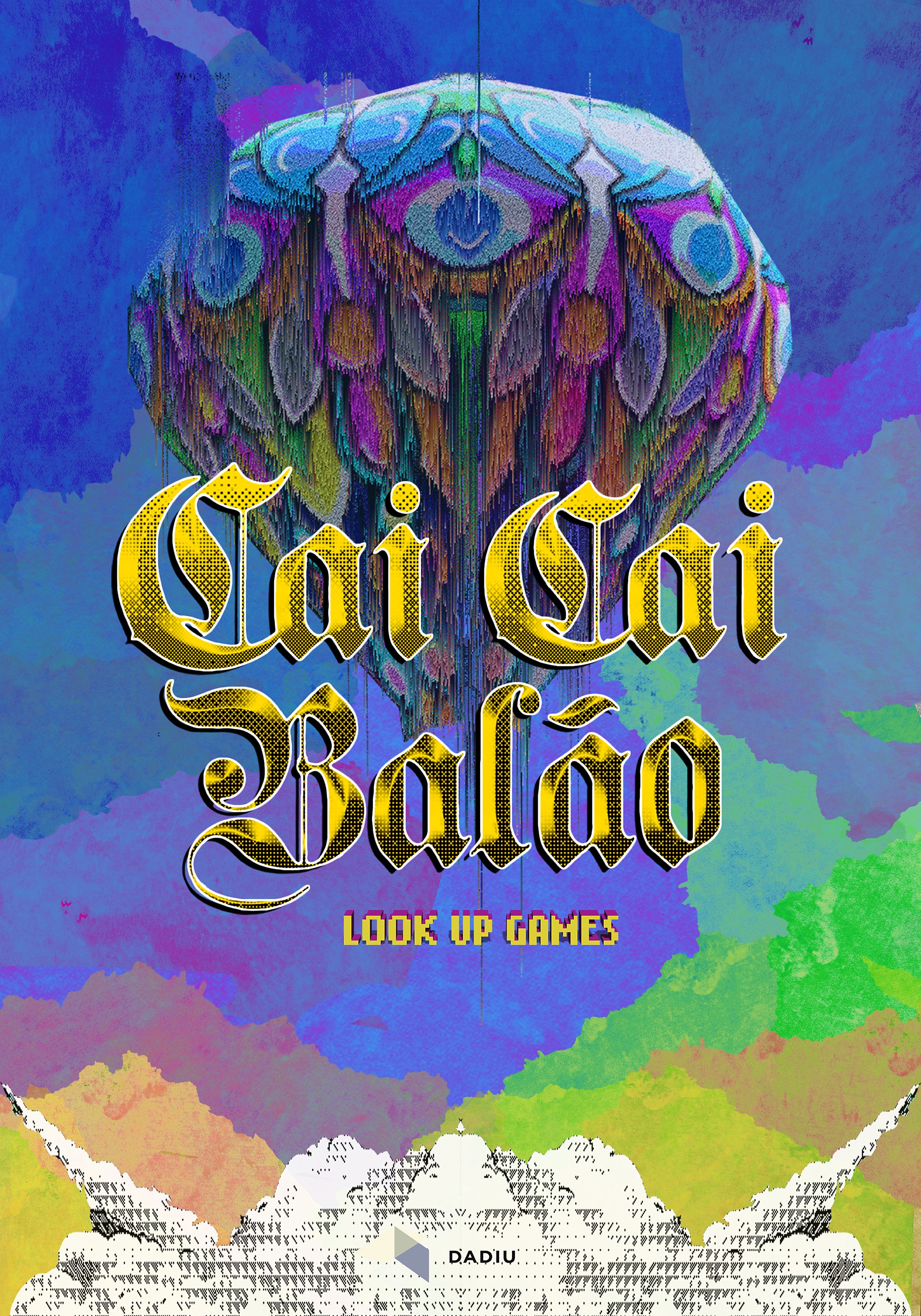 Cai Cai Balão
A downloadable game for Windows
ENGLISH
Twenty years ago, the skies of Brazil were completely covered by colorful balloons until 1998 where balloons became illegal punished with up to 3 years of prison. To this day, balloon crews are persecuted by police.
Cai Cai Balão is a fast paced parkour-lite racing game in which the player completes intense missions in a fictional urban city in Brazil. The player must escape aggressive police officers, snipers, dogs and other obstacles in order to become the FIRST to catch a giant hot air balloon that will earn him respect from the baloeiro families and status as the most notorious balloon hunter.
The narrative and voice acting have been developed in close collaboration with baloeiros from Brazil.
PORTUGUÉS
Cai Cai Balão é um jogo com muita velocidade, adrenalina e parkour, em que o jogador precisa navegar através de uma cidade fictícia no Brasil, na intenção de ser o primeiro a resgatar balões que te darão respeito. Mas cuidado com violência policial, snipers, cães e outros obstáculos e impedem o resgate de balões.
STAY TUNED FOR OUR NEXT VERSION OF THE GAME
@caicaibalao_thegame
KEYBOARD:
Movement – W,A,S,D
Camera controle – Mouse
Jump – Space
Sprint – Shift
Crouch – Ctrl
Slow-motion – Mouse right-click
Interact – E
X-BOX
Movement – Left joystick
Camera control – Right joystick
Jump – A
Sprint – LT
Crouch – RB
Slow-motion – Y
Interact – B
CREDITS
Voices & baloeiros
Guilherme Soares / Gui Gan
Big Jaum
Bevick
Douglas Garcia
Bruno da Costa
Aluizio Tuba
Marcos Lamoreux
Alexandre Zulu
Marcio Donato
Marcelinho
Everton Soares
Vinicius Caps
Team
Sissel Morell Dargis, Game Director - Linkedin
Yaniv Guertel, Project Manager - Linkedin
Igor Akoulinine, Programmer - Linkedin
Kacper Lesniak, Programmer - Linkedin
Jonas Damsbo, Programmer ´- Linkedin

Emil Nilsson, Programmer
Jesper Haderup Eiholt, Lead Game Designer - LinkedIn
Lui David Buchardt Thomsen, Game Designer - Linkedin

Theodor Børgesen, Game Designer

Niklas Pelle Michelsen, Qa/Ur - Linkedin
Magnus Wahlers, Qa/Ur - Linkedin
Johan August Dyrløv Høegh, Audio Designer - Linkedin
Alexander Jensen, CG Artist
Kostantinos Katsinas, CG Artist - Linkedin, ArtStation
Saleh Alasady, CG Artist
Daniel Mankjær, Cg Artist
Sophie Brincker Olson, 2D Art
Andrew Johnson, 2D Art - Website
Sindicato Habana, 2D Art
Malene Hauerberg, 2D Art

Fehime Seven, Consulting programmer
Halfdan Pisket, Consulting Art Director
Benjamin Gutierrez - Launch concept
Marcos Lamoreux - Launch concept
Music
Gabriel Loddo
Dj Gordinho da RC
GuiGan
Bevick
Yimi Konklaze
Edgar Perreira
The game was developed by Look up games. A students game studio based in Copenhagen, as part of the DADIU program for game development.
| | |
| --- | --- |
| Status | Released |
| Platforms | Windows |
| Rating | |
| Authors | DADIU, Magnus Wahlers, sisseldargis, Jesper HE, Yaniv Guertel, Kenjik, Niklas Pelle, kostaskatsinas15 |
| Genre | Racing |
| Tags | brazil, documentry, Fast-Paced, Parkour, race, Singleplayer, Unity |
Install instructions
1. Extract the zip folder
2. Open Cai Cai Balao.exe
Recommended resolution: 1920x1080